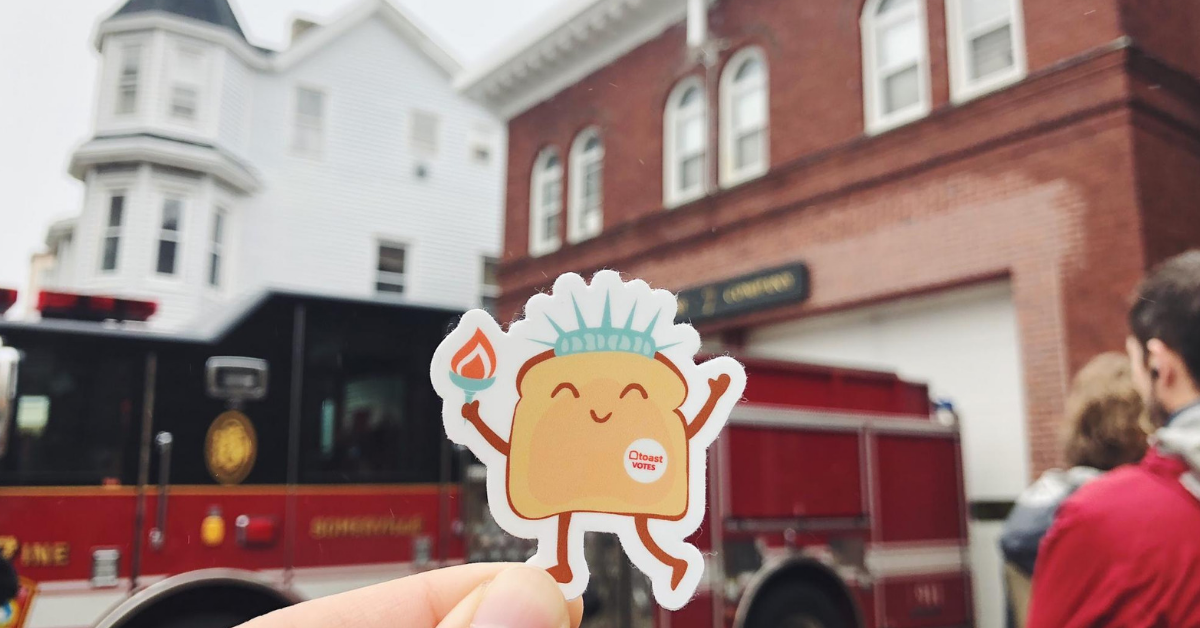 This past Tuesday – November 6, 2018 – The United States took part in midterm elections. Amid the hustle and bustle of voting day during an election where regulations that affect the restaurant industry were on the ballot, many restaurants offered promotions and discounts — to everyone, regardless of whether they showed their 'I Voted' sticker or not.
Interested in learning about the restaurant promotions offered last Tuesday? Here's a collection of Instagram stories, Facebook posts, and general promotions and discounts offered during the midterms in 2018.
With locations across the U.S., Jeni's offered an extra scoop of ice cream for free this year.
Allie's Donuts encouraged voters with a pun and, of course, a well-timed hashtag #donutmissout.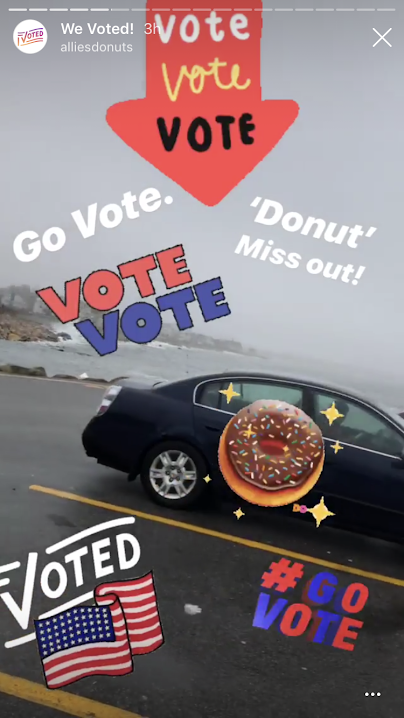 Double Chin gave out a small bubble tea to voters.
Blackbird Doughnuts encouraged voters with donuts around Boston.
Mamaleh's also posted on social media with the hashtag #civicduty.
Mei Mei gave voters the secret password for a free 'equali-tea'.
Diesel Cafe hosted a group that texted voters.
Shake Shack offered free fries to voters who used the code "ivoted" on their app or showed their sticker during ordering.
Condado Tacos offered free tacos to voters.
Swah-rey hosted a cake giveaway for voters on midterm election day. Election cake is a tradition many bakers are trying to revive.
While not a restaurant, Pizza to the Polls delivered pizza to voters.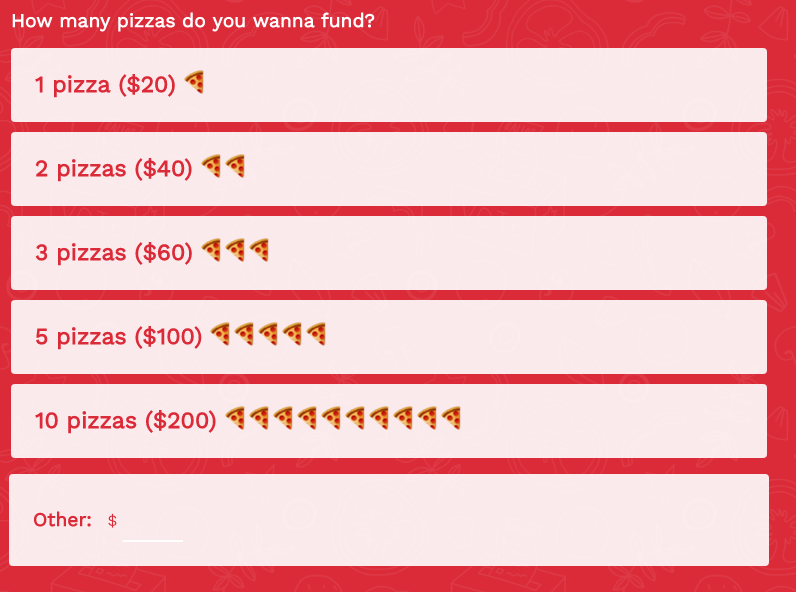 Blaze Pizza offered free delivery through their app or through DoorDash.
7-Eleven offered a free cup of coffee through their mobile app.
Jersey Mike's asked customers to vote on a sub for a chance to win a $15 electronic gift card.
Potbelly Sandwich Shop offered free cookies to everyone, regardless of whether they voted or not.
Taco John's offered offered a free order of chips and nacho cheese through their reward app. Fun Fact: Midterm Election Day was also National Nacho Day!
California Tortilla offered free chips and queso if you just told them you voted.
Birch Coffee offered free drip coffee at any of their 10 N.Y.C. locations.
19. Bobo's Oat Bites
Bobo's Oat Bites offered vegan, gluten-free oat bars via a coupon if you shared that you voted on social media and tagged @eatbobos.
All Baked By Melissa locations offered a free cupcake, as well as 10% off your order with the code IVOTED2018.
21. Coolhaus
Coolhaus offered free election dip with the purchase of an ice cream sandwich.
Baskin-Robbin's offered a BOGO for 99 cent ice cream cones on Election Day — without the sticker.
Jimboy's offered $5.50 ground beef nachos at locations throughout California and Nevada on midterm election day (aka National Nachos Day).
All entrees at DISH Bar and Grill were discounted to $20.18.
Illegal Pete's offered a free beer or house margarita when you ordered an adult entree. They also offer this promotion to concert-goers when they show their ticket stubs.
Little Man Ice Cream offered BOGO menu items all day on November 6, including pints.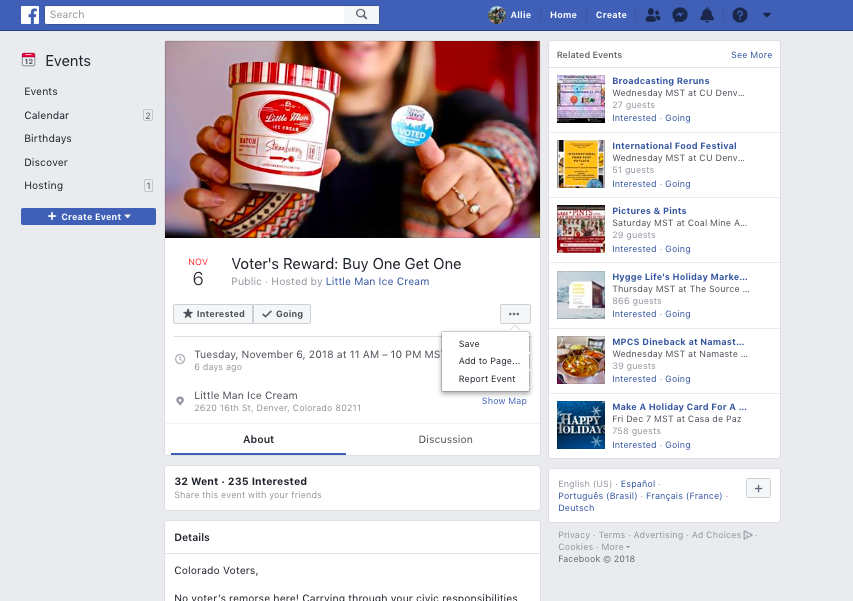 Tacos at Comida Denver offered free tacos and margaritas.
These restaurants livestreamed elections and offered free beer to guests.
Aeronaut Brewery in Massachusetts also livestreamed election results in Somerville, MA.
Stumptown offered free coffee for canvassers as well as registered voters and volunteers at the polls.
California Tortilla offered free chips and cheese dip to those who knew the passwords: "Make Queso Great Again" and "I'm With Queso."
Starbucks released a green cup mean to "represent the connections Starbucks has as a community with its partners (employees) and customers," according to Howard Schultz, chairman and CEO in this press release.
What Promotions & Discounts Will You Offer?
The restaurant industry across the U.S. is changing because of recent regulations passed as well as technology. We are on the final frontier of what we can do.
Of course, restaurants offer discounts and promotions throughout the year — for holidays like Veteran's Day, Thanksgiving, and Christmas. Keep on the lookout for restaurants offering promotions & discounts near you and read below about the future of the restaurant industry.