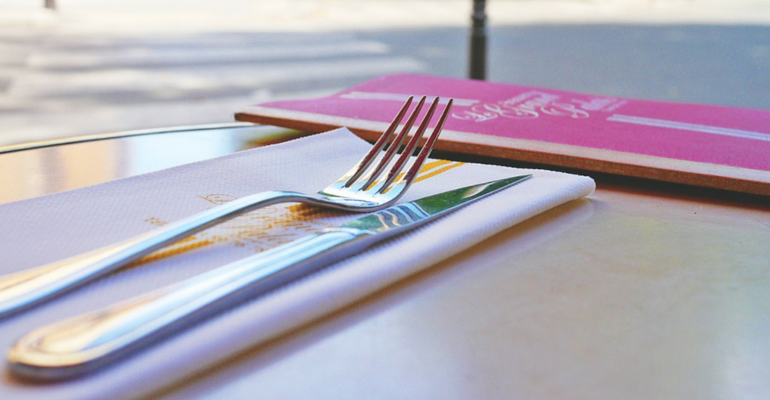 Toast is pleased to present a guest blog post from restructuring expert Nishant Machado of Mackinac Partners, who explains why you must address these 3 issues before you just revamp your menu.
Years of declining traffic in the casual dining industry has proven that traditional strategies are no longer effective and that executives need to take decisive steps to evolve their brand, aggressively plan for growing costs, and understand that CAPEX investments and new restaurant menu designs are not the solution to drive top line growth.
Strategically identifying and implementing specific turnaround initiatives help position brands for growth and sustainability by addressing the core issues facing the industry today – increasing cost, shift in consumer trends, competition, etc. Our experience shows that the key areas that Casual Dining operators need to focus on are brand relevance, service, and stretched management teams.
These turnaround efforts will build a robust platform and steer your brand toward relevancy, market share growth, and sustainability.
Issue #1: Restaurant Brand Relevance
Casual dining concepts were built to serve the Baby Boomer generation, and in many instances have not evolved with the changing trends and preferences of their target consumer. Millennials are eating out more often than Baby Boomers and have become the top restaurant spenders in the country. As a result, companies have to focus on capturing more of this demographic by building around key characteristics that resonate with this group.
Studies show that millennials value expedient service, transparency, authenticity and customization(1). To ensure you are serving them in all of these areas, companies must understand their consumer's brand perception and then strategically define cost-effective initiatives to tap into those specific characteristics without ostracizing their current core consumer. This is a fine balance, and management should lean on research data and experienced professionals to carefully navigate this change to avoid a costly setback.
Executive teams need to diligently monitor consumer feedback by focusing on key indicators (net promoter scores, consumer sentiment trends, etc.) to help measure the success of turnaround efforts and to drive adjustments to any turnaround plan, with same-store sales (SSS) growth being the ultimately measure of success.
So the question becomes not:
"How can we turn around our existing offering?"
But rather:
"In what ways can we add (or subtract) to evolve our offering to be more relevant and create a more meaningful experience for the new, younger Millennial and Gen Z consumer?"
And finally:
"Do we have the right resources to do it?"
Issue #2: Service
Service is a key differentiator between casual dining restaurants and fast casual or quick serve restaurants. There is an opportunity for casual dining concepts to capitalize on restaurant customer service and really connect with guests through best-in-class service and hospitality. They can do this by increasing face time with consumers to build a relationship that will trigger return visits.
Given the SSS struggles, it is important that turnaround efforts be developed to focus on in-unit culture and training to maximize front-of-house sales potential. Managers need to be given the direction and resources to cultivate an environment that gets buy-in from all team members. This will allow them to embody the brand's commitment to hospitality, as well as incentivize them to promote high margin items and to tactfully upsell.
Instituting a culture change and retraining a workforce can be a time-consuming and arduous effort, but is an essential step in building a sustainable brand. It involves tremendous commitment, aggressive recruiting efforts, interactive systems, and capital.
To do this, recruiting efforts should be customized to find talent that fits the concept's strategic direction and implement systems that effectively cascade training efforts throughout the organization, measure and grade unit-level employees, and institute programs to retain employees. Retaining employees is a critical piece that is often overlooked and can provide much needed consistency and stability for concepts that are in a turnaround phase.
It is important that restaurants provide themselves with sufficient runway by developing additional revenue generators and targeted initiatives to sustain EBITDA (or earnings minus expenses) and sales, while the longer-term turnaround initiative is fully realized.
Some of the most effective and immediate initiatives that restaurants can evaluate are online ordering, loyalty programs, banquet and catering services, licensing, and developing dedicated local store marketing programs to better equip managers. Industry benchmarks show that online ordering, banquets and catering services can increase revenues approximately 10%(1).
Successfully implementing a restaurant culture change toward hospitality and dedication to service requires a combined effort between HR (recruit and retain), Training (train and retrain), Operations (execute and evaluate), Marketing (internal and external messaging), IT (systems to measure) and executive management. Oftentimes, restaurants don't have the internal resources with the expertise or bandwidth to orchestrate such an undertaking, but it is critical to have a leader driving the process for it to succeed.
Issue #3: Management Constraints
Executive teams in a turnaround situation are not equipped to singlehandedly deal with the various top line and cost headwinds facing the segment. Fighting a decline in market share, growing costs, the perception of legacy brands, changing consumer behaviors, etc. can be a monumental undertaking. Requiring executive teams to run the day-to-day business and to define strategies and cross-departmental plans to evolve the concept can end in failure. Executive teams need dedicated and turnaround experienced resources to expedite efforts so they can focus on daily execution and operations.
Due to the demand placed on management, turnaround situations typically see a considerably higher amount of turnover at the management level compared to performing companies. This has a domino effect on operations, service, sales and profitability. The onus is on sponsors and company leaders to set their executive teams up for success by surrounding them with the resources to help turnaround the business.
Equally important is ensuring that a company has the right team in place and that they are creatively incentivized to effectively and expeditiously execute the turnaround plan. Depending on the extent of the turnaround effort, typical bonus structures may not always yield the best results.
In any turnaround effort, visibility into the operations is critical. Chief Restructuring Officers, advisors, sponsors and the executive teams need to be able to effectively measure and assess every aspect of the business to be able to react quickly and measure progress. Developing the right processes, systems and tools to do this is the first step to any turnaround.
(1) Source: Wall Street Research.
Summary
Casual Dining concepts need to evolve to better serve lapsed consumers and to attract an ever-changing consumer set. With growing competition and new entrants, these concepts need to act swiftly to stabilize, regain market share, and build EBITDA. Supporting management with the right resources and executing on the core turnaround initiatives will stem the bleeding and more importantly, drive enterprise value through a robust and sustainable platform.